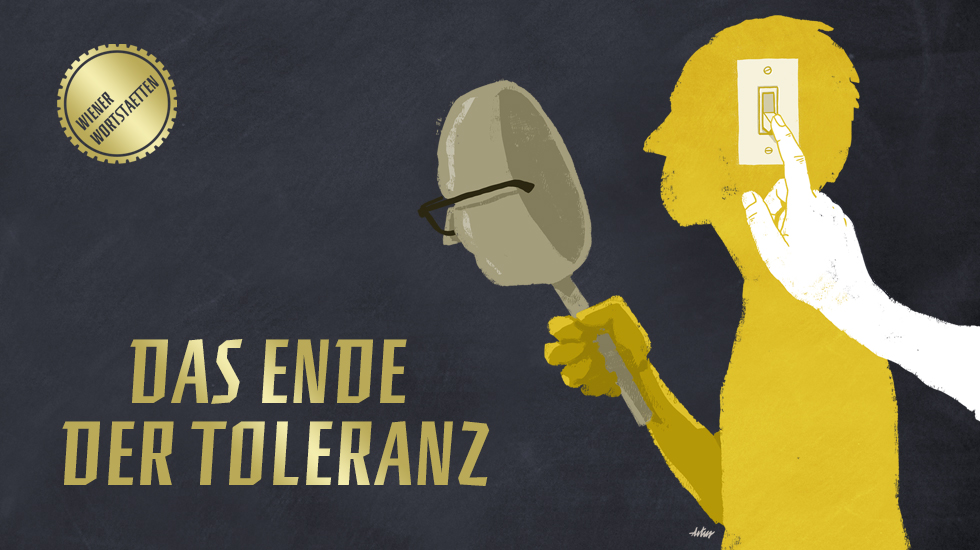 Das Ende der Toleranz
Szenische Lesung des internationalen Co-writing-Projekts
21. & 22. November 2020
WERK X
Texte von: Liv Ferracchiati (Italien), Nathalie Fillion (Frankreich), Tomasz Man (Polen), Josep Maria Miró (Spanien), Jacinto Lucas Pires (Portugal), Radu Popescu (Rumänien), Gerhild Steinbuch und Bernhard Studlar (Österreich)
Die Frage nach dem "Ende der Toleranz" stellt sich sowohl im Privaten wie auch im Politischen. Im öffentlichen Raum ebenso wie im Schlafzimmer. Uns interessieren die Spannungsbögen zwischen diesen Welten und die vielfältigen Assoziationen mit dem Thema. Darüber hinaus öffnet der vielschichtige europäische Blickwinkel (Frankreich, Italien, Österreich, Polen, Rumänien, Spanien) auf diese allgemeine Fragestellung Türen zu diversen Gesellschaften und auf literarischer Ebene versprechen die verschiedenen Schreibstile und Theatertraditionen der Herkunftsländer der AutorInnen eine spannende Auseinandersetzung, nicht zuletzt auch mit dem Handwerk des Schreibens.
Ausgehend von der titelgebenden Fragestellung nach dem "Ende der Toleranz" haben die WIENER WORTSTAETTEN im Mai 2019 ein internationales Symposium in Wien veranstaltet, zu dem 8 AutorIinnen eingeladen wurden, um 4 Tage lang miteinander zu diskutieren und zusammen Ideen für den Austausch untereinander zu entwickeln.
Seit Anbeginn haben sich die WIENER WORTSTAETTEN als Schreiblabor verstanden, in dem neue Wege des dramatischen Schreibens ausprobiert wurden. Mit diesem Co-writing-Projekt erweitern wir unser Spektrum und betreten den europäischen (Sprach)Raum. Die Beteiligung so vieler internationaler AutorInnen an einem gemeinsam entwickelten und geschriebenen Drama nimmt in der freien Wiener Theaterszene gewiss eine Sonderstellung ein.
Regie: Maria Sendlhofer & Paul Spittler
Dramaturgie: Bernhard Studlar
Bühne & Ausstattung: Renato Uz
Illustration: Artur Bodenstein
Produktion: Martina Knoll
Szenische Lesung
Premiere: 21. November 2020, 19.30 Uhr
Weitere Termine: 22. November 2020, 19.30 Uhr
Werk X, Oswaldgasse 35A, 1120 Wien
Karten: € 25 / erm. € 21 / 19 / 18 / 16 / 12
Statements der AutorInnen:
Is tolerance the way to live peacefully? – No, I believe the way is to deeply know the nature of the human being and accept it in every aspect. Investigating the end of tolerance is a way to study this.
Liv Ferracchiati, Italy
"The end of tolerance" is a wonderfully difficult theme — a great one to investigate through playwriting.
Jacinto Lucas Pires, Portugal
The project is very important for me because it's the first time that I have the opportunity to work together with great colleagues from different countries across Europe. From our first encounter I was convinced of the great quality of this future project because of the "chemistry" between us playwrights. I also find it very meaningful because of the complex theme. It deals with profound thoughts and ideas around our role in this tormented contemporary world.
Radu Popescu, Romania
"The end of tolerance" sounds controversial enough to start to think and open enough to start to write. This European collective writing project is an exciting encounter with other playwrights and the best example to show the "Fabulamundi spirit".
Nathalie Fillion, France
"The end of tolerance" is asking great questions about European culture, ideas, habitations and nightmares we produce every day. Tolerance is to love another and accept borders. Where is my tolerance when I'm listening to my partner, my family, my friends and my enemies?
Tomasz Man, Poland
At first glance, the end of tolerance seems to be the perfect description of contemporary xenophobic right-wing movements in Europe. As a writer, I would like to look at the word more closely and explore different views on the subject to not only "tolerate" but respect other writers´ ideas and thoughts and start a collaborative process to talk about Europe and how to respect each other´s "foreignness".
Gerhild Steinbuch, Austria
Eine Koproduktion von WIENER WORTSTAETTEN und WERK X im Rahmen von "Fabulamundi. Playwriting Europe".