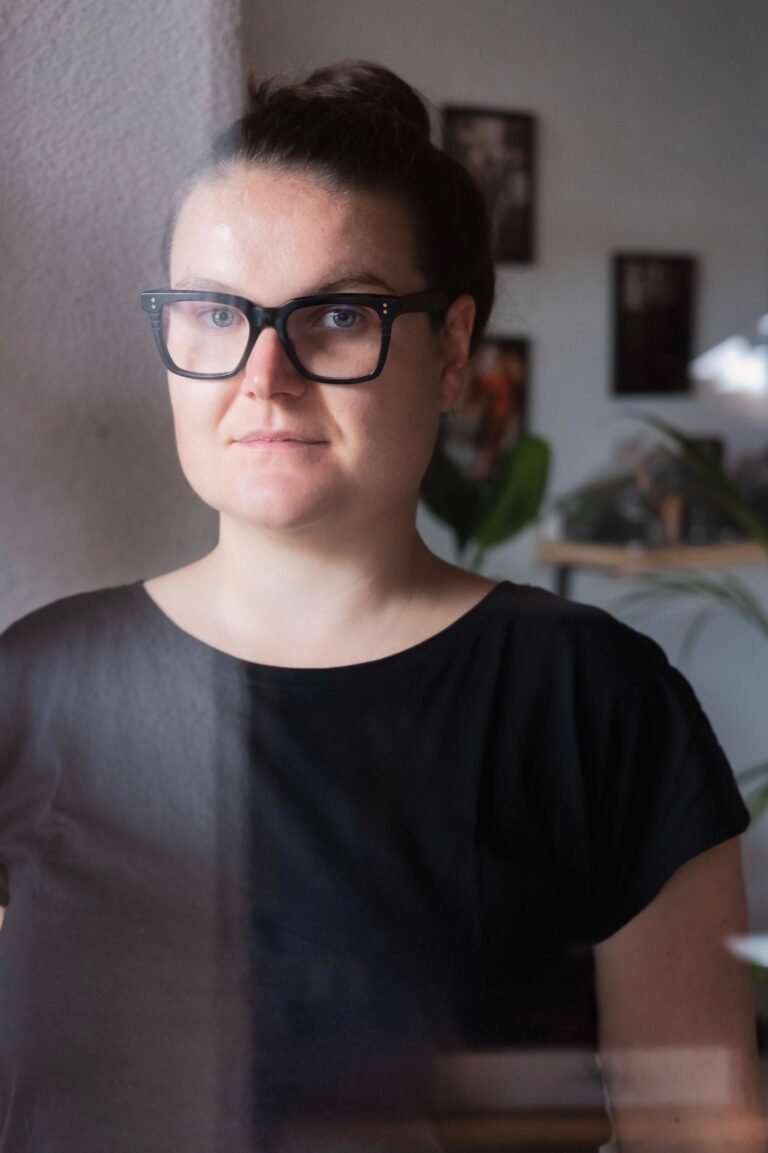 Miriam Unterthiner, born 1994 in Italy, lives in Vienna, writes plays and prose. Studied philosophy, German and German philology as well as the art of language at the University of Applied Arts in Vienna. Before she started writing, she was a handball player in Italy and played for SSV Brixen, among others.
Her play "Der Mann, der im Brunnen saß und da lag und da war und da war" was nominated for the Retzhofer Dramapreis 2021. In the same year, the prose text An den Scherben erkennt man den Topf was awarded the Förderpreis der Gruppe 48. Miriam Unterthiner also received the prize of the Bolzano Authors' Days and the Kathi Trojer Prize.
In addition to her work as a writer, she is active in the field of literary education, worked for the Summer School South Tyrol, was part of the board of the South Tyrolean Authors' Association and founded the "Sprachlabor/Laboratorio linguistico/Lëuratuere de rujeneda" programme for experimental language literature in South Tyrol.
As part of the Drama Lab she wrote the play "Is Maidele", which we will present in a staged reading at the Wortstatt Nights 2022.
The play was published within "Edition Goldstück" and is available in German.
Miriam Unterthiner has been nominated for the Playwrights' Competition Autor*innenwettbewerb des Heidelberger Stückemarkts 2023 with the play "Is Maidele. Oder Vaterzunge".
Fotocredit: Florian Dariz