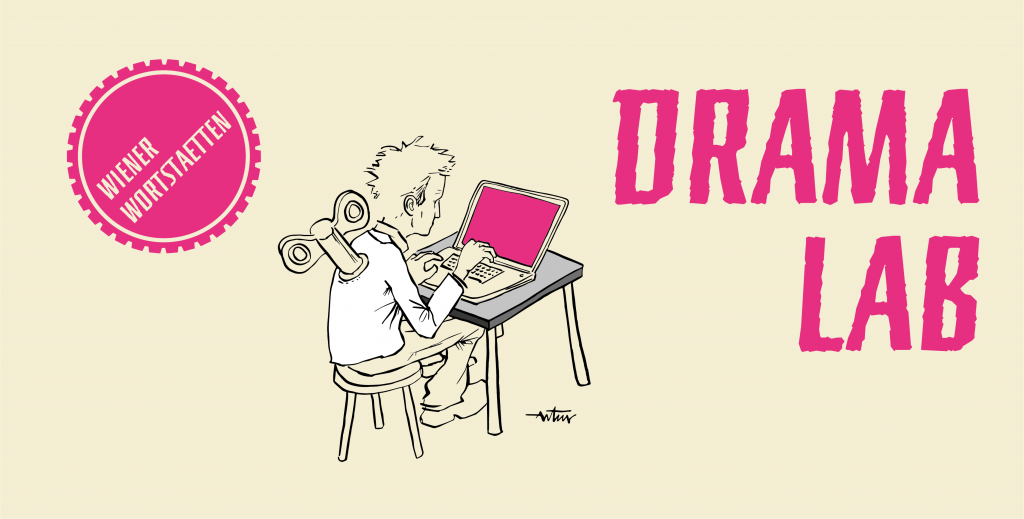 OPEN CALL
WIENER WORTSTAETTEN Drama Lab
For the year 2023, we are once again announcing four so-called " work places" within the framework of our Drama Lab.
This model of cooperation with playwrights includes a contract worth €3,000 and dramaturgical support for the duration of one year. Furthermore, regular working meetings of all selected playwrights as well as individual and group lectorates. Any travel expenses will be covered by the WIENER WORTSTAETTEN or its cooperation partners.
In addition, this year Theater KOSMOS Bregenz, whose focus is also entirely dedicated to contemporary drama, will accompany the creation of the texts as a "patron theatre" and premiere one play in 2024.
All four texts created will be presented in staged readings in Vienna as part of "Wortstattnächte" in autumn 2023.
Application
There is no age limit, nor are there any specific content requirements. There is only an upper limit of a maximum of 5 actors/actresses for the cast/realisation of the plays.
In contrast to the development of plays with companies, we emphasise the reenactment of theatre texts. Multilingualism within the plays is possible, however, the working language of the Drama Lab is German.
Both playwrights and teams and collectives can apply.
Applications should be submitted via the online form below and should include 3 separate files.
• An idea sketch for the planned play of 1 – 2 pages (anonymised).
• Text samples of 10 pages (anonymised)
• A Biography
Applications by 15 October 2022 at the latest via the online form.
A jury composed of Britta Kampert (dramaturg), Hubert Dragaschnig and Augustin Jagg (Theater KOSMOS) and Bernhard Studlar (WIENER WORTSTAETTEN) will anonymously review the submissions and decide on the allocation of work places in the Drama Lab 2023 by 1 December 2022.
The kick-off meeting will take place in Vienna from 20 to 22 January 2023.