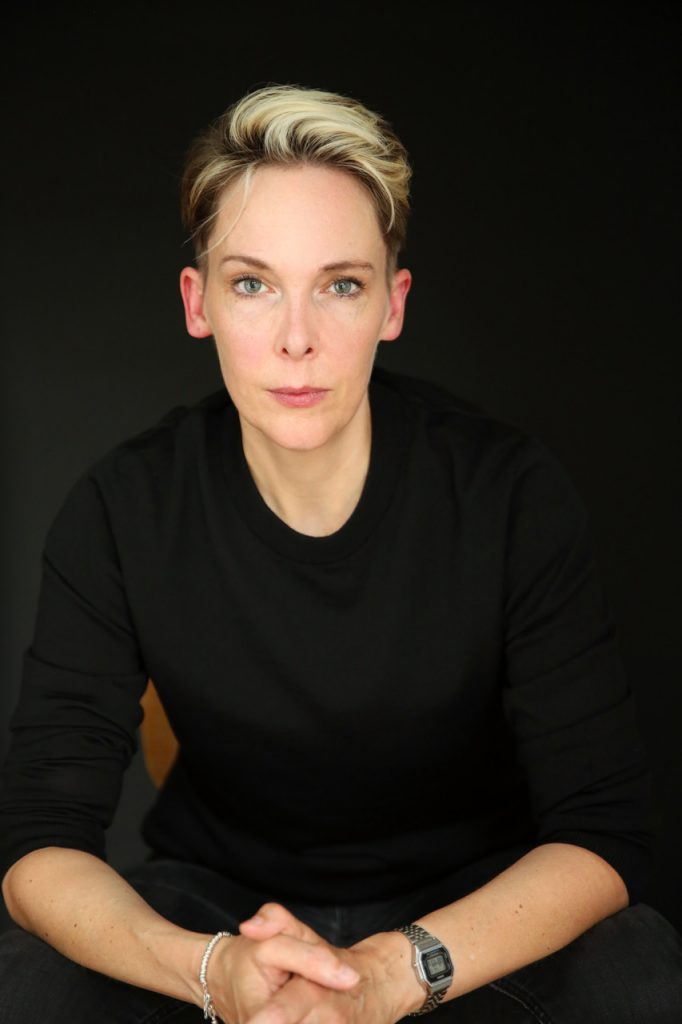 Svealena Kutschke studied cultural studies and lives in Berlin as an author. She has received various awards and grants for her literary works and four published novels to date, most recently "Gewittertiere" (Claassen Verlag, 2021), including the Open Mike of the Literaturwerkstatt Berlin, the Berlin Senate Scholarship and the 2019 Schiller Memorial Prize. Her play "zu unseren füßen, das gold, aus dem boden verschwunden" (at our feet, the gold, disappeared from the ground) is one of the winning texts of the 2019 Autorentheatertage and was premiered at the Deutsches Theater Berlin.
As part of the Drama Lab, she wrote the play "no shame in hope", which will be presented in staged reading as part of the Wortstattnächte 2022 at Werk X on 10 & 11 November 2022.
"no shame in hope" is available in our Edition Goldstück.
A text excerpt from "no shame in hope" is available here.
Svealena Kutschke has been nominated for the Playwrights' Competition Autor*innenwettbewerb des Heidelberger Stückemarkts 2023 with the play "no shame in hope".
Fotocredit: Dorothea Tuch