At this year's WORTSTATTNÄCHTE, four new plays will be presented in staged readings. All texts were written during the year as part of the "Drama Lab" project of the WIENER WORTSTAETTEN.
10. November 2022, 7.30 pm
"Is Måidele" von Miriam Unterthiner
Director: Alex Riener
With Lucia Miorin, Olivia Purka, Christa Schwertsik, Dina Skwirblies and Kurt Schwertsik
"Sonntagsnebel" von Anna Morawetz
Director: Manuel Horak
With Johanna Orsini, Olivia Purka, Christa Schwertsik, Dina Skwirblies, Paul Clementi, Gottfried Neuner and Kurt Schwertsik
11. November 2022, 7.30 pm
"no shame in hope" von Svealena Kutschke
Director: Martina Gredler
With Sonja Romei, Ines Schiller, Julia Schranz, Lisa Weidenmüller and Sören Kneidl
"CELEBRATION (Florida)" von Felix Krakau
Director: Ursula Leitner
With Zeynep Buyrac, Julia Jelinek, Ines Schiller, Lisa Weidenmüller, Roman Blumenschein and Sören Kneidl
Musical highlight at the end of the Wortstattnächte on Friday evening following the readings:Tini Trampler & Playbackdolls (Quartett)
Tini Trampler (voice), Stephan Sperlich (piano, theremin, voice), Tino Klissenbauer (accordion), Lina Neuner (double bass)
Dramaturgy: Maike Müller, Bernhard Studlar
Set: Renato Uz
Assistance: Mursal Heydari
Production: Martina Knoll
Werk X, Oswaldgasse 35A, 1210 Wien
Tickets: EUR 20, erm. EUR 10
About the plays
"Is Måidele" – A Speech Play / A Piece of Speaking
Based on a true historical event, it tells of the life of a young woman and her emancipation. The author artfully interweaves three levels of speech and language and in this way makes the narrowness of village society as well as the deformation of the woman and her rebellion perceptible.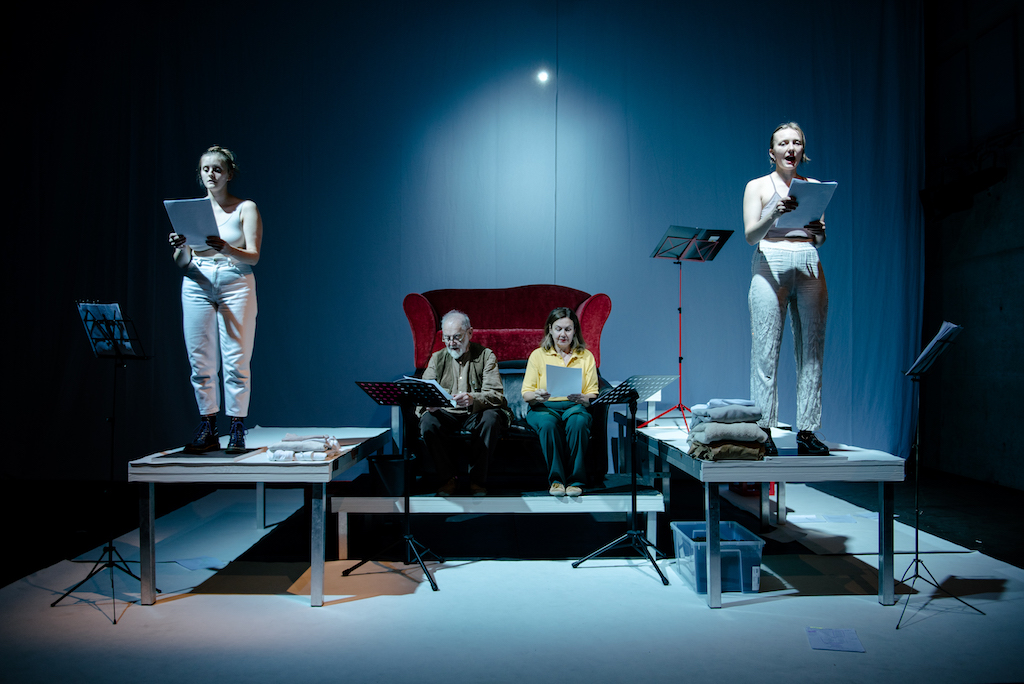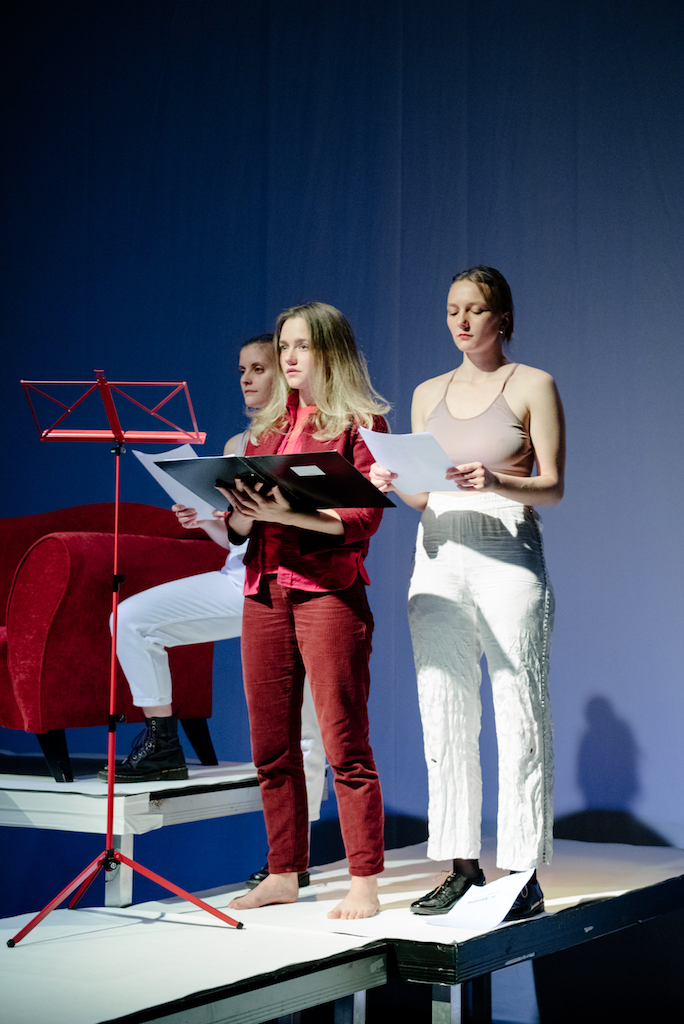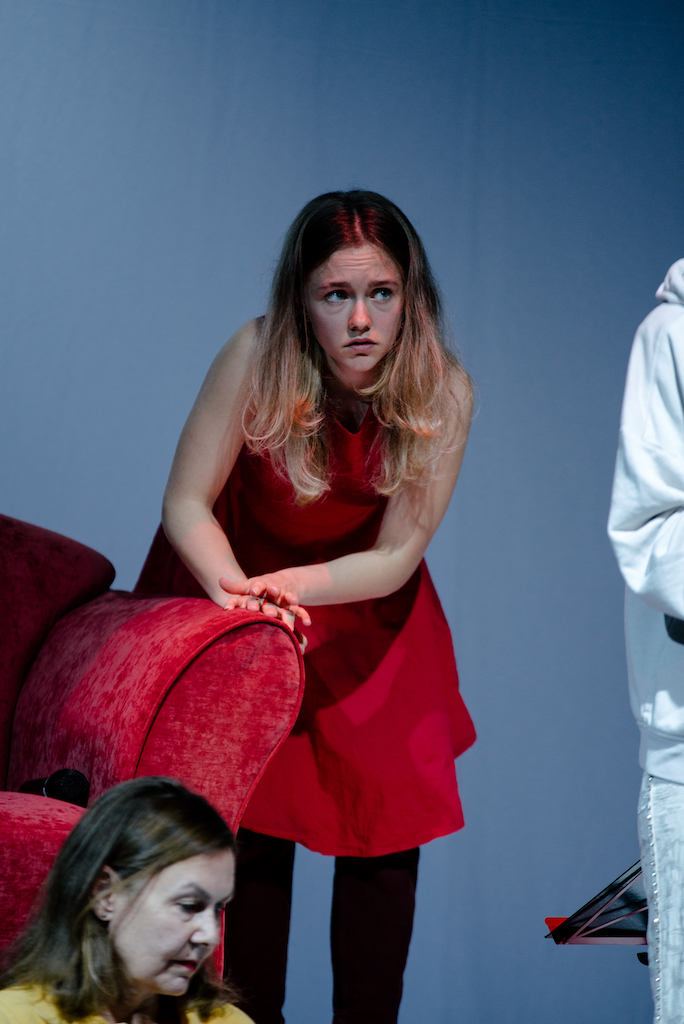 Fotos: Anna Zehetgruber
"Sonntagsnebel" gathers several generations around a table in the so called "Herrgottswinkel" of the grandparents' house. There is much talk and even more silence. The memories are incomplete and foggy. The young ask about the old people's war past and what it was like during the Second World War. And the old people remain silent. Mostly. They would rather slurp soup than give information. And so the family's traumas are perpetuated.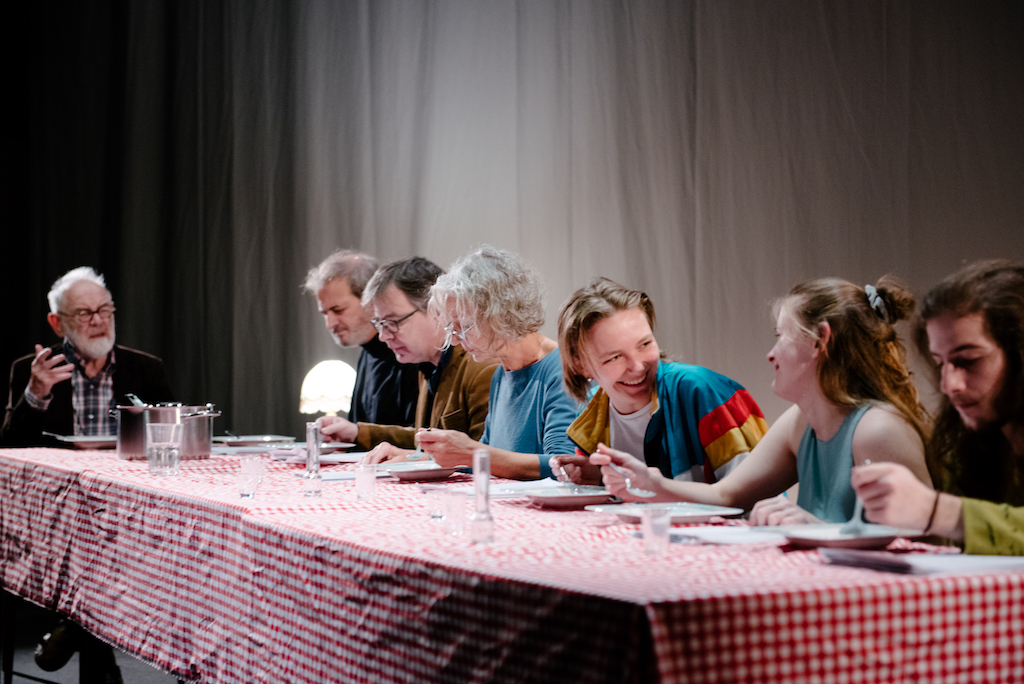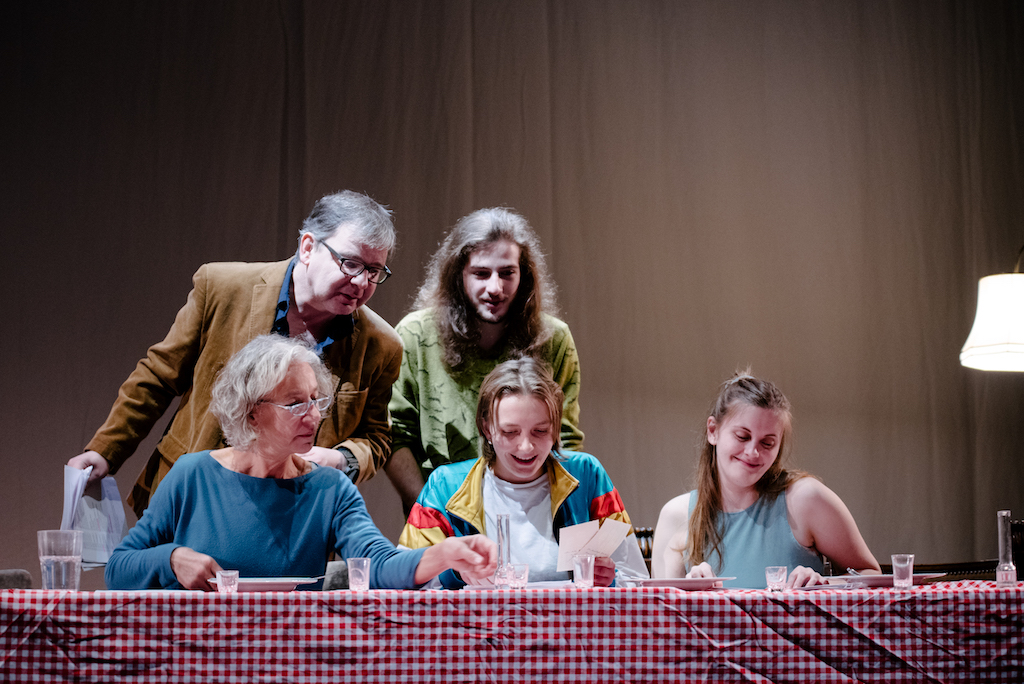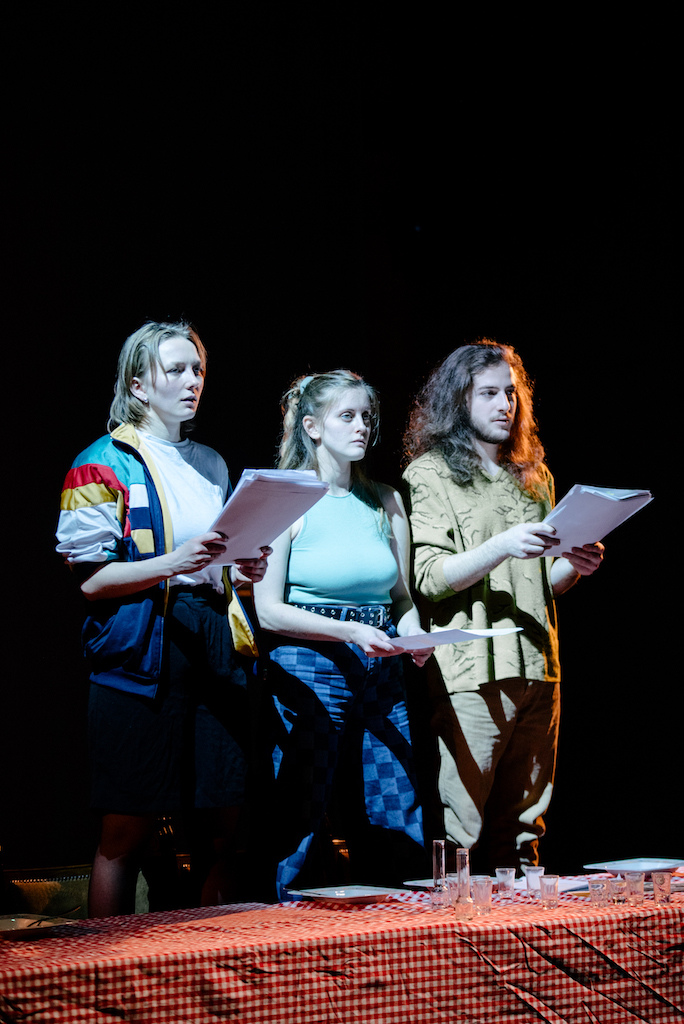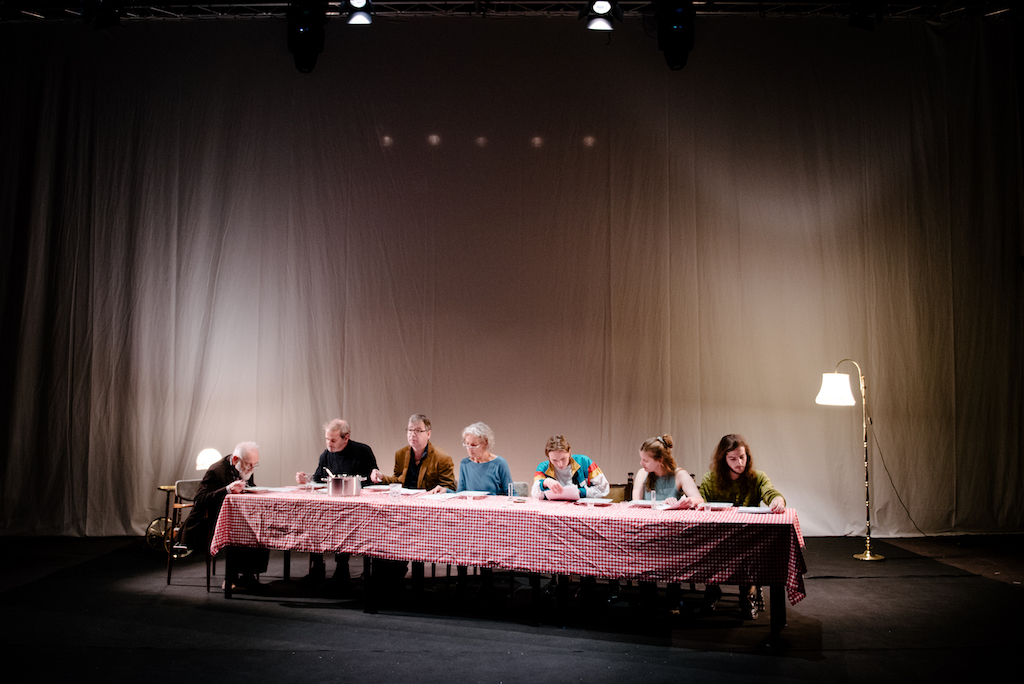 Fotos: Anna Zehetgruber
"no shame in hope"
Three women wait for the bus in a dreary suburban snack bar. In conversation with the snack vendor, they negotiate issues of a community shaped by the idea of the perfect society.
Meine Jogginghose kommt mir schon vor wie ein eigener Körper. Ich bin da zwar auch drin, aber irgendwie ist das nebensächlich geworden.
(Zitat aus dem Stück)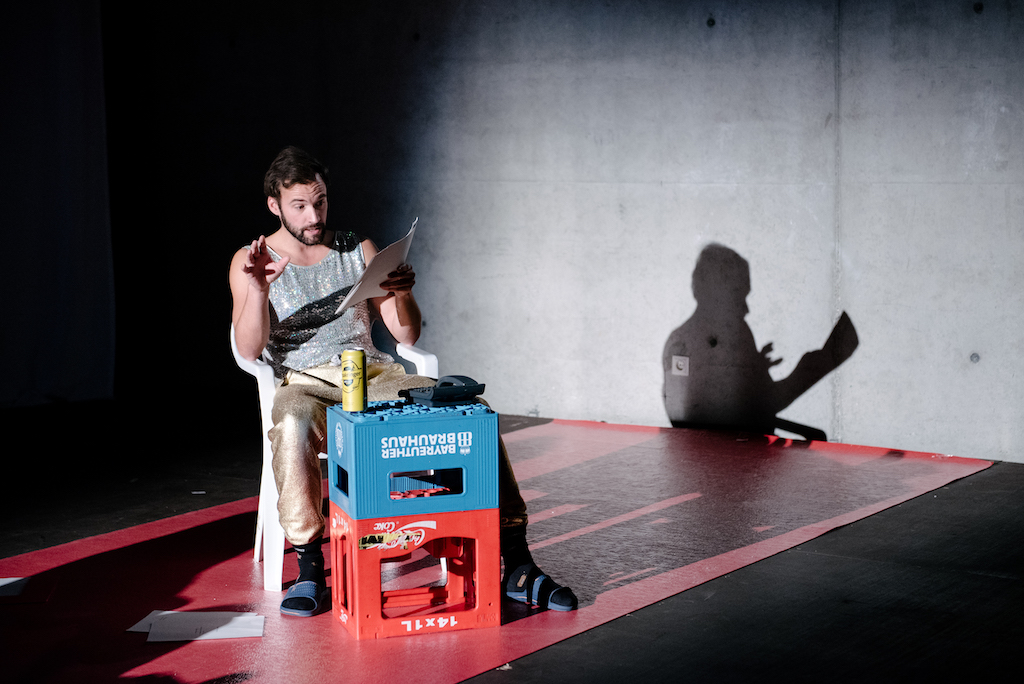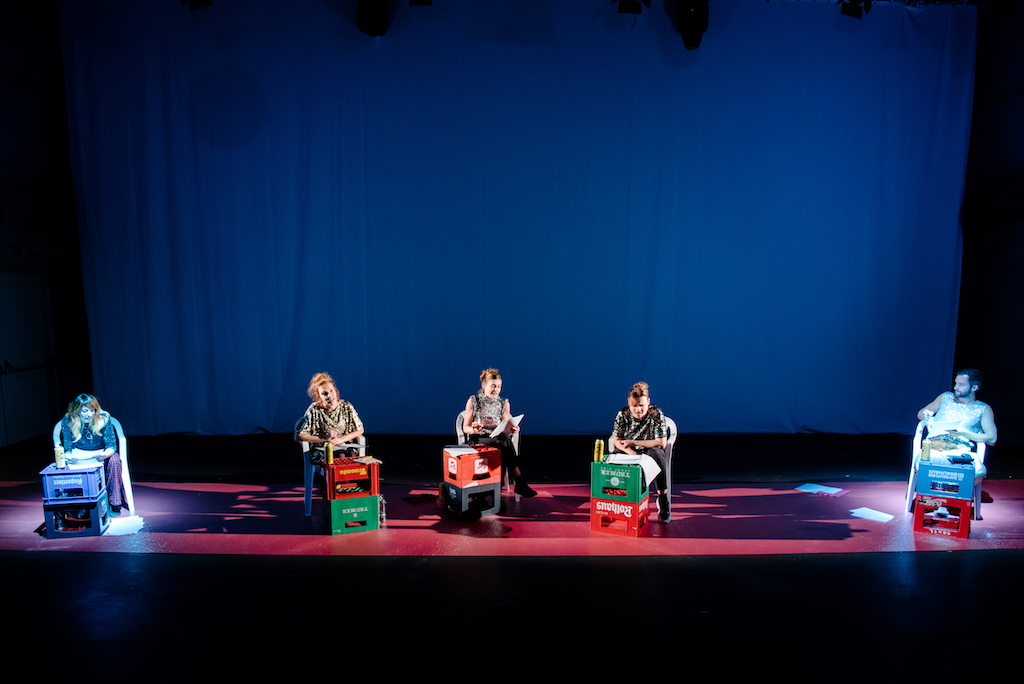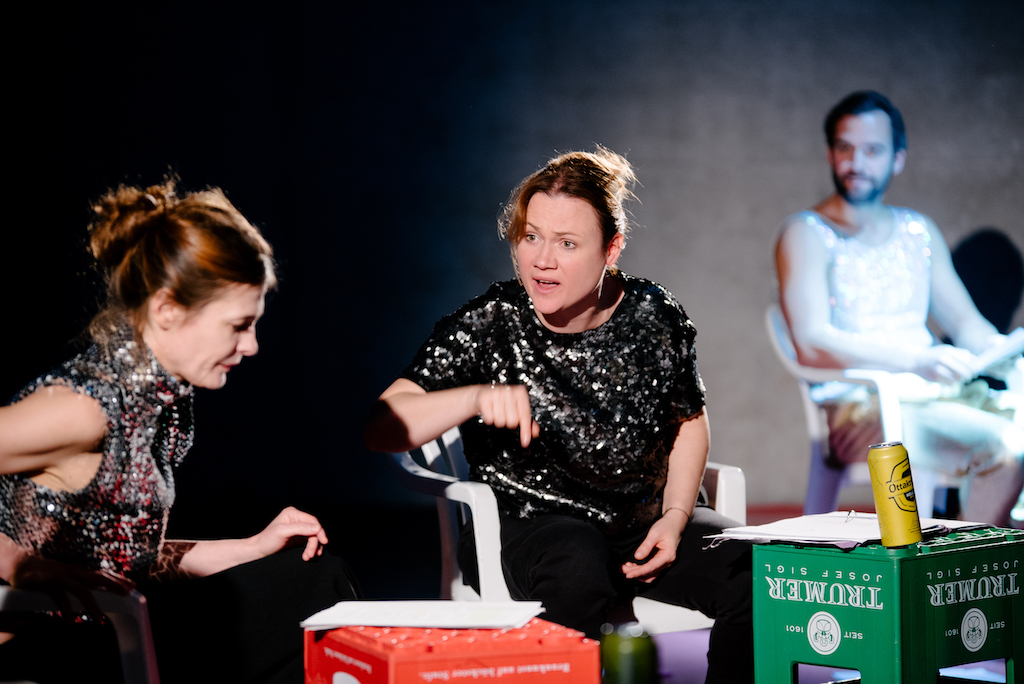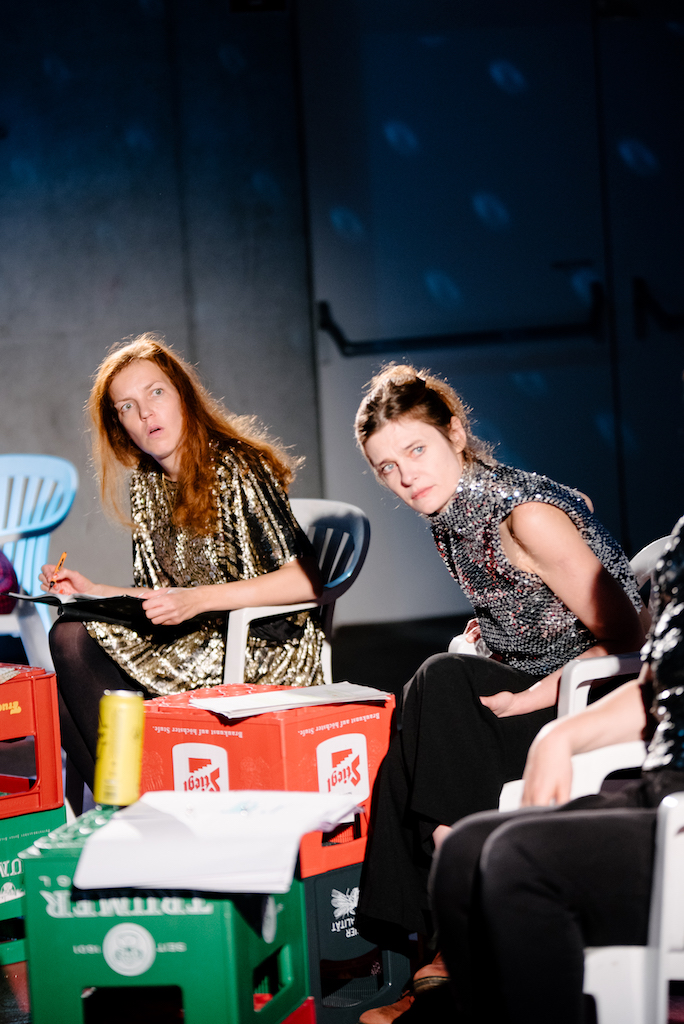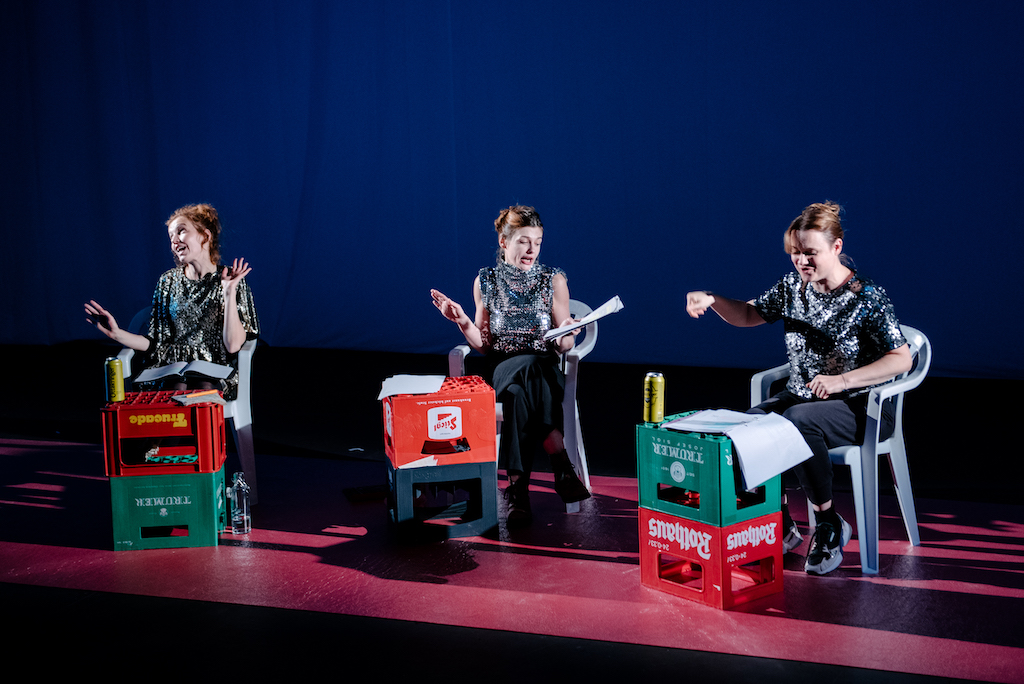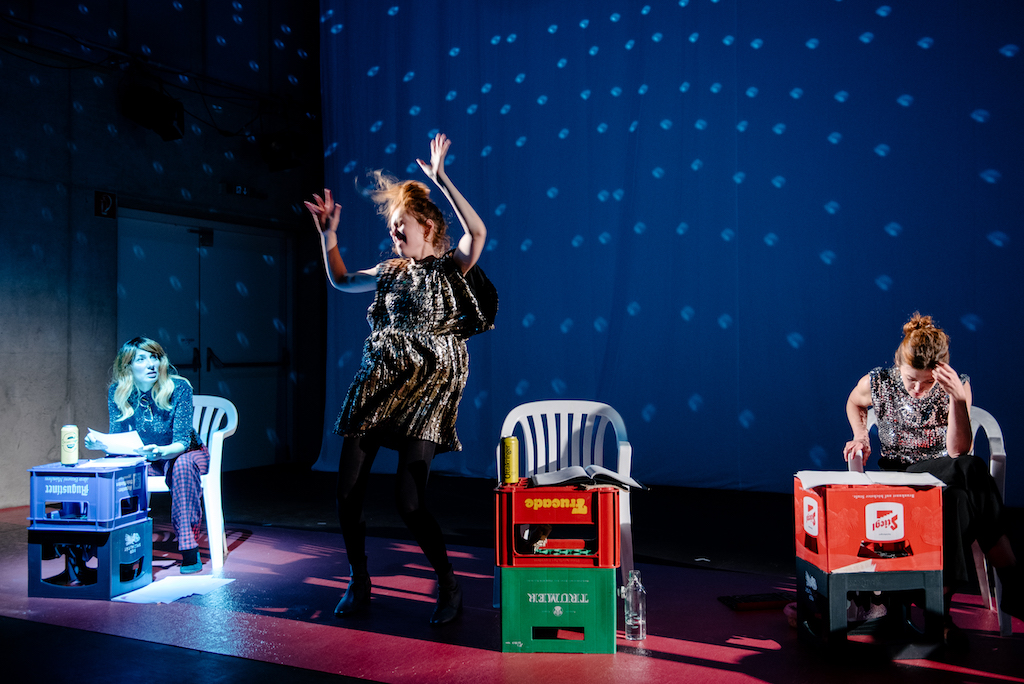 Fotos: Anna Zehetgruber
"CELEBRATION (Florida)" is set against the backdrop of the small American town of the same name and tells of the longing for the good life and the difficulties of actually leading one. In the town designed according to Walt Disney's plans, it is not only the inhabitants who have a hard time, but Mickey and Minnie also get into a relationship crisis in the course of the play.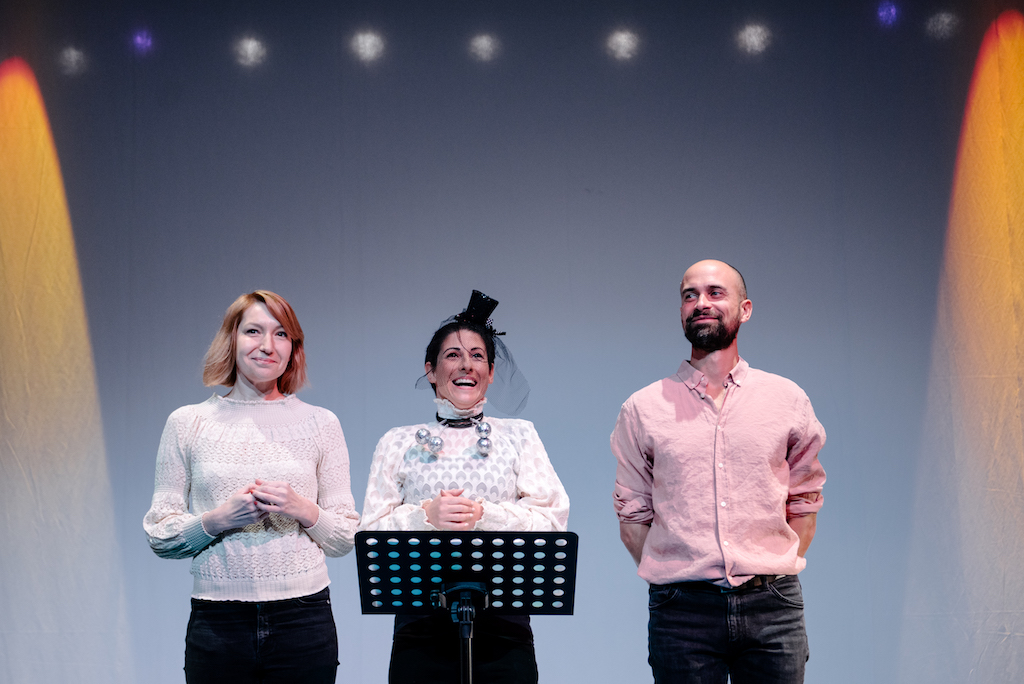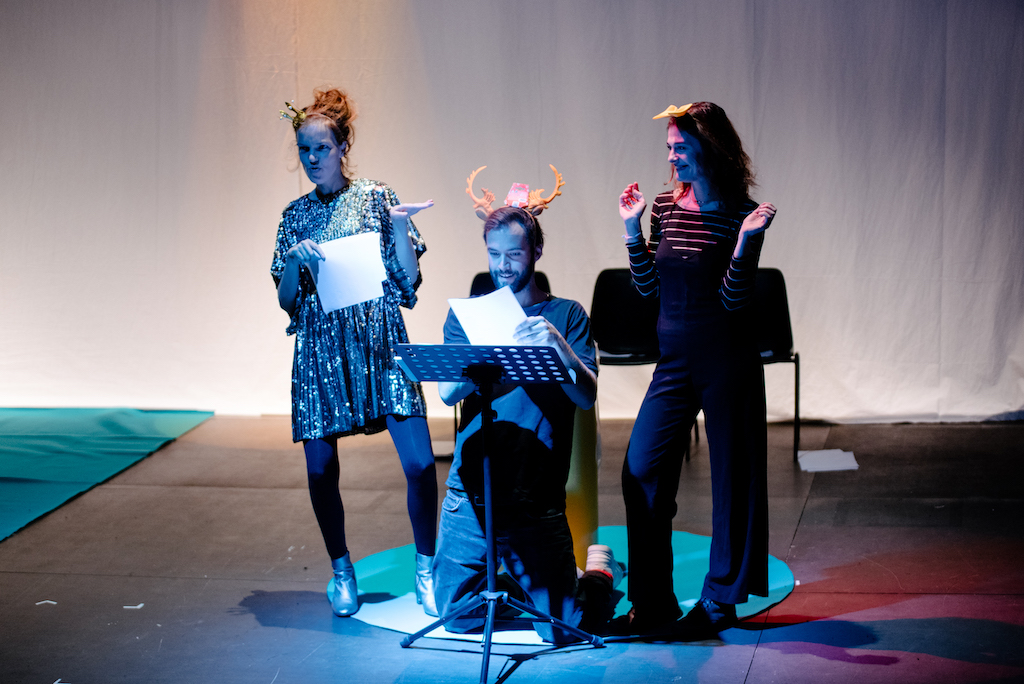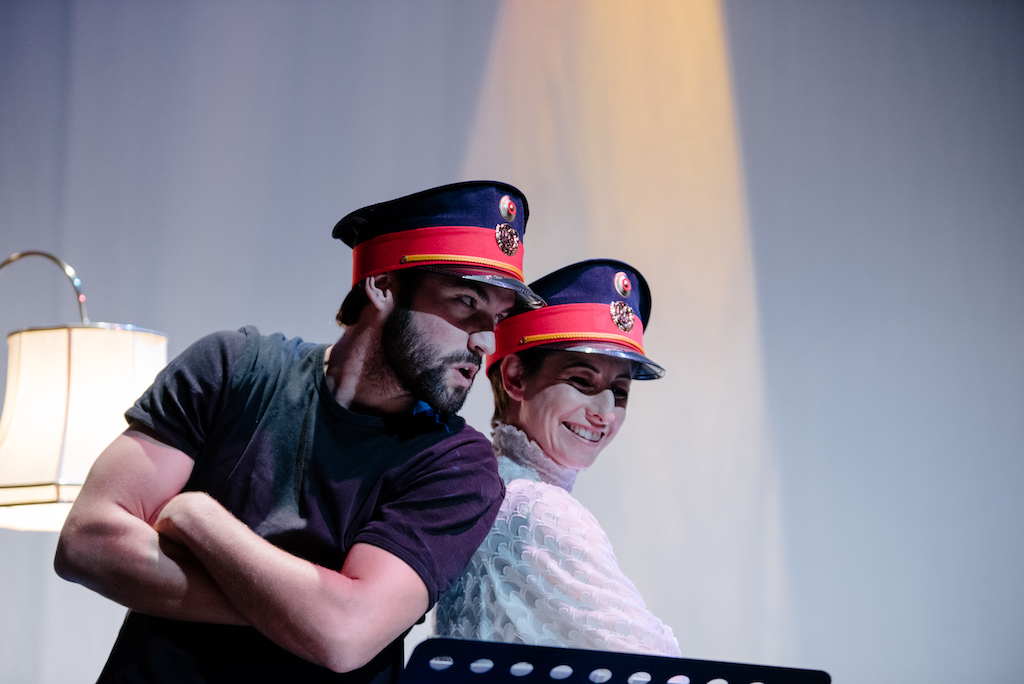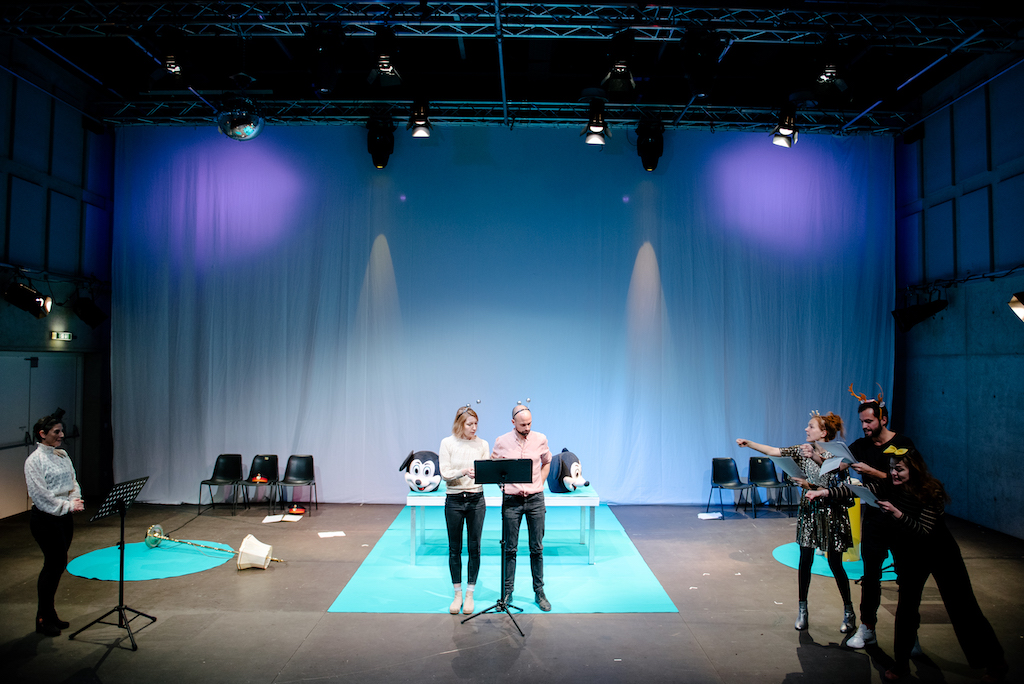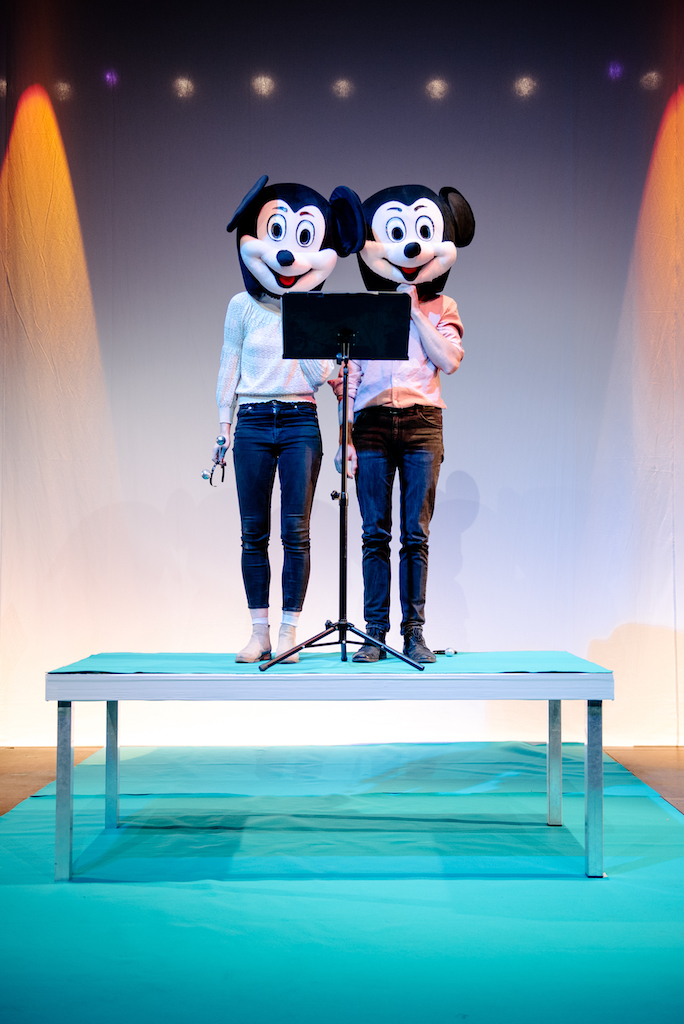 Fotos: Anna Zehetgruber
A production of the WIENER WORTSTAETTEN in collaboration with WERK X.